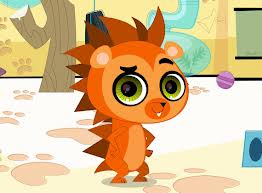 Russell Ferguson (voiced by Samuel Vincent), a male orange european hedgehog is the organizer of the group with a love of food. Though uptight, he usually keeps everyone in the Littlest Pet Shop on track, making sure the others won't wreck it in the process. He is often mistaken for a porcupine.
Ad blocker interference detected!
Wikia is a free-to-use site that makes money from advertising. We have a modified experience for viewers using ad blockers

Wikia is not accessible if you've made further modifications. Remove the custom ad blocker rule(s) and the page will load as expected.